BIKEgang Shop is fully functional during this virus situation, however there will be delay in supplies and shipping, many countries only take
DHL
with price difference ... read more
Brompton BIKEfit / Personal Crankset for Ultimate Performace
SKU JOK103T44
Product Details
Payment:
Paypal Prefered, Credit Cards
Ship to::
World wide (EMS Fast Delivery)
From Brompton BIKEfit (BBF) series, now you can choose the length of crankarms and Chainring size according to your bodybuild for ultimate comfort and performance .
Brought to you by Bikefit Expert - Joseph Kuosac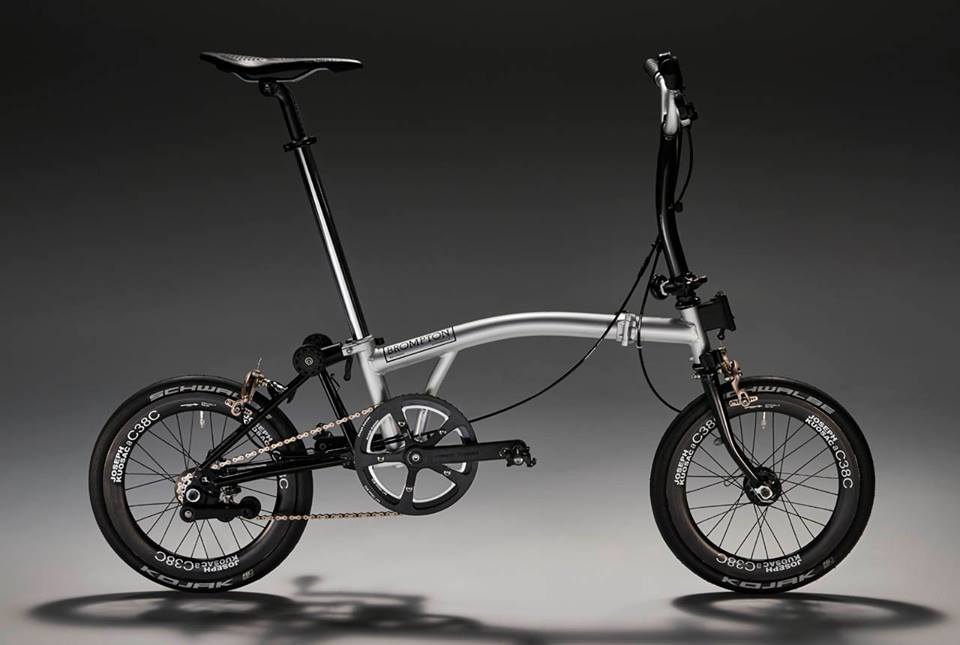 Listing includes Crankarms, Chainring with Chain guard, JK Bottom Bracket.
---
Features:
Crankarm length can be 155,160,165,170,175,180,185 or 190mm (How to choose crankarm length?)*
Chainring option 44T/50T/52T/54T/56T/58T (BCD 130)
Bottom Bracket 118mm
Other components from JK BBF series, please refer to our other BIKEgang lisitng.
* Brompton has less clearance off ground, so longer crankarms (stock 170mm) require technique cornering. Please be aware and consider.
We will ship this item with EMS global fast delivery with tracking info. (Typically deliver within one week. Customs processing might delay the delivery.)
---
Whether you are riding to the corner store or across the country,you should be comfortable on your bike.
If you have back,neck,knee pain,saddle sores, or hand and foot numbness, your bike probably doesn't fit
you properly.
A bike should fit you.It should accommodate your body,your interests and style as a rider.
Your equipment should never "work against you" or "make you work harder".
To help people experience the joy and wonder of cycling, we want to make sure no one stops riding a bicycle due to pain or discomfort.
Each rider needs a different fit based on a variety of factors, Joseph Kuosac bike fit system offers your needs.
More info on Joseph Kuosac
buildFrooGallery();
Save this product for later